The following notes are subsumed. The detailed and only legally valid General Terms of Business can be found here.

We accept these payment methods:

PayPal
Prepayment by bank transfer
Klarna/Sofort (for certain countries)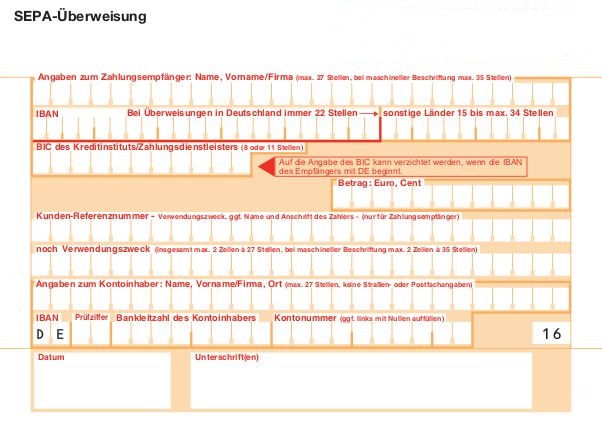 The (fixed) and maximum prices shown in the offers are end prices. They embody all components of the price, including taxation.

We deliver ordered items to non EU citizens (e.g. Switzerland, USA) free of VAT. However, further costs could become due for payment by the customer for cross-border deliveries. Part of them can be costs for the financial conveyance by credit institutions (e.g. charges for transmitting money, exchange rate charges), or import legal taxes/customs duty. Detailed information can be found e.g. at https://ec.europa.eu/taxation_customs/home_en and for the import sales tax at https://auskunft.ezt-online.de/ezto/Welcome.do and especially for Switzerland at http://xtares.admin.ch/tares/login/loginFormFiller.do.